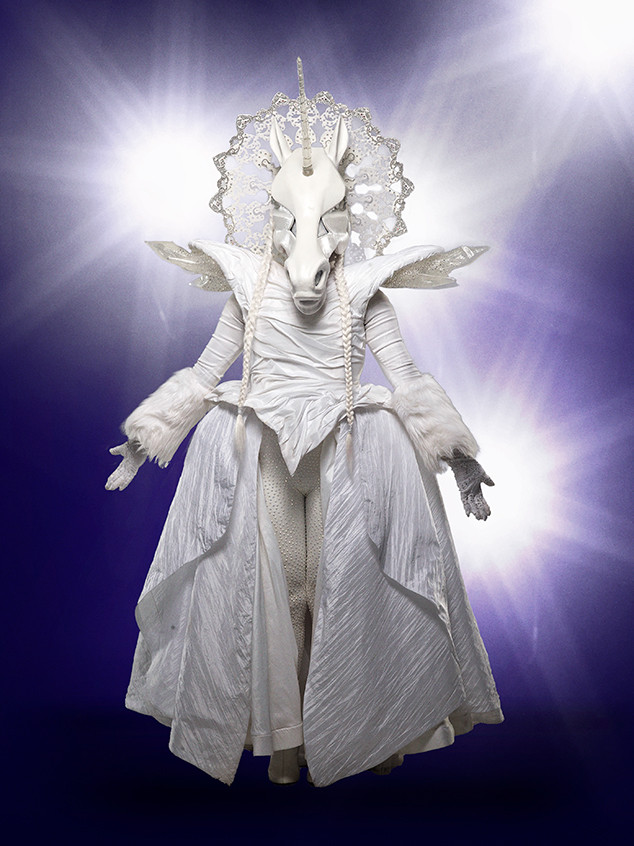 Fox
The Masked Singer changed things up in week five!
First of all, they started the show with a group performance, the logistics of which we cannot even begin to comprehend. It was clearly difficult for the Rabbit, the Alien, the Unicorn, and the Lion as well, because none of them sounded quite as good as they have individually. And honestly, that performance was probably the most surreal this show has been so far, just a unicorn, a lion, an alien, and a rabbit casually performing together.
Or, if you're to believe most of the internet, it was Tori Spelling, Rumer Willis, LaToya Jackson, and Joey Fatone performing together onstage, and that's even weirder.