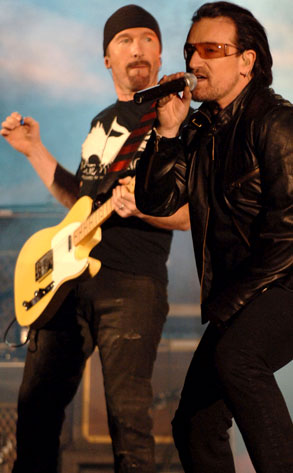 Kevin Mazur/WireImage.com
Objects on the Horizon are closer than they appear.
Despite U2's best efforts to keep their 12th studio album, No Line on the Horizon, under wraps until its March 3 release...it's out there, baby, and has been downloaded about 100,000 times.
The pirates were kept at bay, however. In these fileshare-happy times of ours, it was actually Universal Music Group mate Universal Australia that accidentally made the album available for download earlier this week. The label remedied its mistake a few hours later but, by then, enough fans around the globe—including the fan blog U2log.com—had snatched it up for $19.98 to turn a leak into a flood.