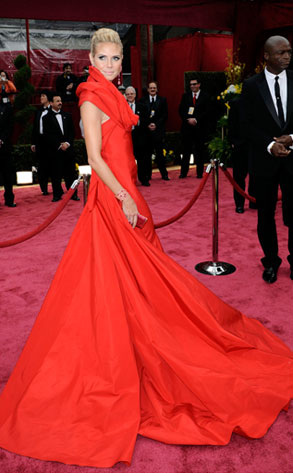 AP Photo/Kevork Djansezian
Other than the nominees, who else gets invited to attent the Oscars?
—The Wackness, via Twitter
Hot people, that's who. Remember Heidi Klum, who attended last year's Oscars as some Coca-Cola ambassador for heart awareness, wearing that diablo red, high-collared, floor length, fire-breathing dragon of a gown? Yeah. Not a voting member of the Academy. But hot.
Fellow guest Miley Cyrus was not an ambassador of any kind, but at least she had the excuse of being a presenter. This year, Zefron and Robert Pattinson are both going as well; both are presenting, and Zefron is also singing. Both, also, are hot.
The truth is, very few people who aren't Academy members get to set foot inside the forbidden city known as the Kodak on Oscar night. But you may be surprised to learn...