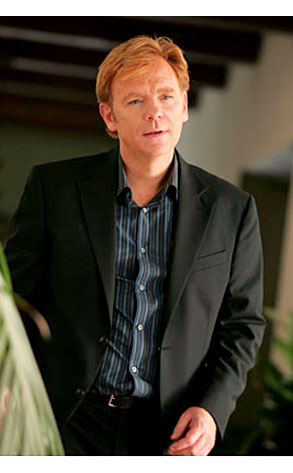 Cliff Lipson/CBS
David Caruso can go back to worrying about TV criminals now that his would-be stalker is off the streets.
Mexican authorities have nabbed an Austrian woman who was wanted on charges of stalking and threatening to murder the 53-year-old CSI: Miami star.
The fugitive, identified as Heidimarie Schnitzer, believed to be in her early 40s, was tracked down by authorities in Tijunana about 11:30 p.m. last night, according to Mexican media reports. The police were assisted by a blog called The Stalker Chronicles, which was launched with the goal of finding Schnitzer.
Austrian prosecutors say Schnitzer threatened to kill Caruso after he failed to respond to hundreds of letters and autograph requests. An arrest warrant was isseud after she failed to turn up for a 2007 court hearing.
Schnitzer is expected to be handed over to immigration authorities and deported back to her home country for trial.