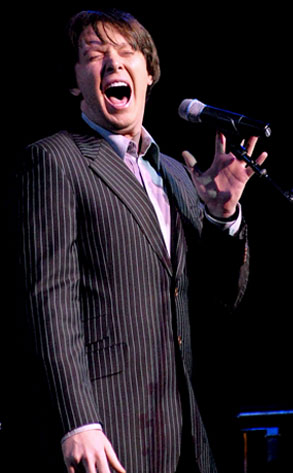 Bobby Bank / Getty Images
It's a dark day for the Claynation. Or at least, what's left of it.
Clay Aiken has joined the fallen ranks of American Idol alum and been dropped parted ways with his longtime record label, RCA.
According to Billboard, the split happened a couple of months ago following dismal sales of last year's On My Way Here, which was released just weeks prior to Aiken announcing he was out and spawning.
The album, Aiken's fourth, sold 159,000 copies—a fraction of the 2.78 million for his 2003 Measure of a Man.
Reps for both Aiken and RCA have declined to comment on the separation.