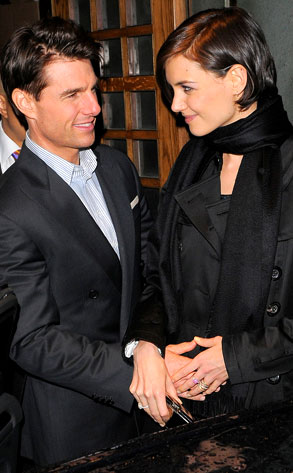 Will Alexander/WENN.com
Dear Ted:
You're the guy who knows all. Help me out. Is Katie Holmes truly in love with Tom, brainwashed or using him? I just can't figure out how a good Catholic girl did a 180 in such a short time.
—Kate
Dear Switcheroo:
But look at her fab makeover? Isn't it worth it? However, Katie's about as brainwashed as Suri, at this point. Translation: Those girls are ruling the roost, not running from it.
Dear Ted:
Do you ever purchase photos of celebrities caught in compromising situations? If so, I have photos of a celebrity who was on The Hills and Laguna Beach holding a bag of marijuana up to the camera. He was just interviewed and asked about Michael Phelps and was asked if there are any bong pics of him "out there," and he said, "No, not me, I am on probation."
—Gary
Dear Pants on Fire:
You mean celebrities don't always tell the truth? Shocker! It's safe to say when drug related Q's come up the majority of the folks out here have dabbled—and then some. It's Hollywood!
Dear Ted:
Is Schlong Sleaze-Wad Kevin Costner? He had a reputation that he would ef anything among certain Hollywood directors.
—CherylS