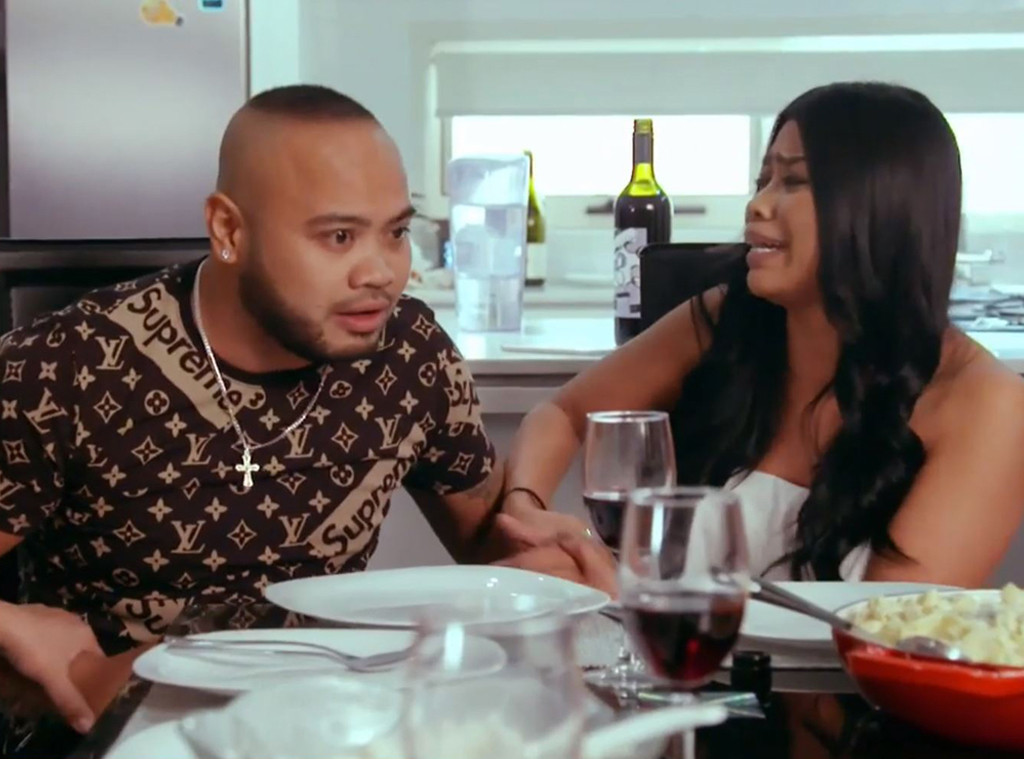 Nine
Married at First Sight Australia promised season 6 would be the most dramatic instalment yet—and the premiere lived up to the hype thanks to one controversial pairing.
In episode 1, health fund consultant Cyrell was paired with electrician Nic by MAFS's three experts and the power of "science".
But the drama began before 29-year-old Cyrell even walked down the aisle, when she was forced to break the news of her upcoming nuptials to her Filipino family. Her protective older brother Ivan was very quick to share his concerns about his single sister marrying a complete stranger.
"You've always been like that. You do s--t without telling us," he berated Cyrell. "You've got to tell us. Talk to your family."
But as the Sydney-based bride told E! News, some of her family already knew she had signed up for the Nine reality series.
"Half knew that I was going in, the other had thought my work wanted to do a new promo for our website," Cyrell said. "Basically, I had picked the ones that I thought would react the best, that being my brother and dad. So the two most important males in my life."
She continued: "[Ivan] has always been that protective older brother and he's always been that way towards me. I always tend to joke it's as if he is my dad."
Related:
Married At First Sight Australia: Cast's Showbiz Pasts Revealed
As for her Married at First Sight wedding, Cyrell confirmed her brother truly thought her first kiss with Nic was "disrespectful".
"My family are very, very old school," she said. "So even though I'm 29, if I brought a guy home, my dad and my brother don't even want him to hug me. They don't like it. They find it weird. I'm their little baby."
In episode one, the drama reached boiling point when Ivan pulled Nic aside for a chat interrogation.
"You hurt her, I'll be here standing in front of your face and tell you what the f--k is happening," Ivan threatened at the time. "I've seen my sister broken hearted too many times, Nicholas."
Cyrell told E! News it's not the first time Ivan flexed his big bro muscles.
"Ivan does that with all my boyfriends—let alone my husband," she laughed. "I knew he was going to do that. What brother wouldn't want to know a guy's motives and intentions for their little sister?"
But episode 1 of MAFS wasn't just all about Cyrell and Nic.
Business manager Jules was matched with former cricketer Cameron—and the couple hit it off immediately.
We were also introduced to the other singles hoping to find love, including plasterer Mick and his cracking one liners ("Beauty is in the eye of the beer holder"), 29-year-old virgin Matthew, and single mum and hairdresser Ning.
Stay tuned to see who else gets paired up when Married at First Sight continues Tuesday-Thursday at 7.30pm on Nine.