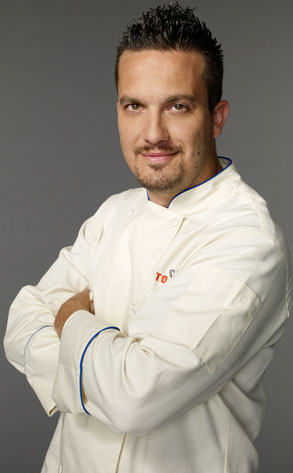 Bravo Photo: Michael Lavine
Fabio Viviani may well be on his way to becoming a household name here in the States after his stint on this season of Top Chef, but his mother back in his native Italy doesn't exactly realize what's going on.
"In Italy, if you go on TV, it's because either you robbed a bank or you killed somebody," says Fabio, who was sent home last night in part one of the New Orleans finale. "You don't go on TV because you're a chef."
But things are slowly starting to sink in. "Someone told her I was on Google, and she was so happy," he says with a laugh. "She said, 'I am so proud of you. You are on Google.' She's telling everybody that I am on Google. I let her be."
I have more from this season's most charming cheftestant. Read on to find out about his viewing party last night, the hardest part about the competition and the Hollywood celebrity he calls one of his best friends…