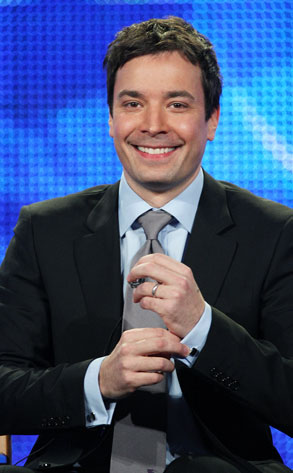 Frederick M. Brown/Getty Images
Sure, Jimmy Fallon's been watching a lot of talks shows to prepare for his March 2 debut as host of NBC's Late Night.
But the former Saturday Night Live star player is also hooked on reality television. Among his favorites are Survivor, Amazing Race and...The Real Housewives of New York City.
"They are phenomenal," he told me earlier today during a lunch break at his Rockefeller Center studio. "The best! Dude, that show is fantastic. I love seeing crazy people being filmed. I just think it's fantastic."
So fantastic that the newest NYC housewife, Kelly Bensimon, was a guest yesterday during his second Late Night test run.