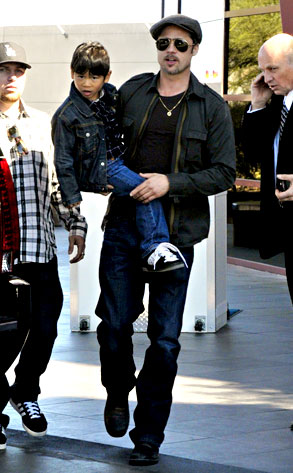 Mike Valdez/National Photo Group
Before his big Oscar weekend, Brad Pitt took a boys-only trip to Vegas with his sons, Maddox and Pax.
Gambling with the kids was outta the question, so what was on the agenda for their quickie Sin City getaway? A trip to see Kà by Cirque du Soleil at the MGM Grand Hotel & Casino.
Accompanied by a family friend, Brad sipped a Heineken while Maddox and Pax munched popcorn during the performance. But apparently all the action tired Pax out...Brad carried out his sleeping son after the show was over.
And that wasn't the only special treat the boys got...