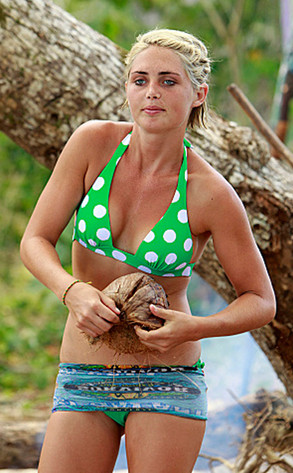 Monty Brinton/CBS
UPDATE: The legal battles for Kat Edorsson have seemingly come to an end as the charges stemming from her November arrest have been dropped, E! News has learned.
Believe it or not, her shocking exit from Survivor: One World wasn't Kat's first blindside.
In November 2010, the reality show's latest eliminee was arrested for shoplifting at a Macy's.
So which experience was more traumatic? Survivor's ditzy blond opened up about her dark past—and that dark shadow on tribemate Kim's upper lip…