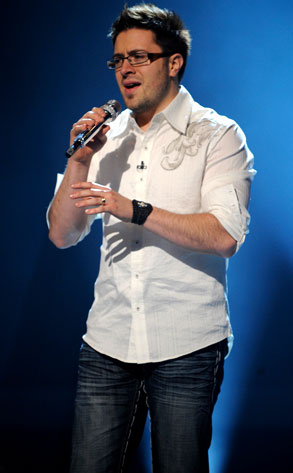 Frank Micelotta / FOX
Good news or bad, we knew Tatiana Del Toro was going to be an emotional wreck.
She didn't disappoint. But did America?
The top guy and girl from last night's performance show—along with the next-highest vote getter—were admitted into American Idol's Top 12 Wednesday, kicking off what may be the most intriguing one of the stalwart series' season-eight format changes. (Certainly more intriguing than the addition of a fourth judge, anyway.)
Also an improvement—instead of making the castoffs relive their low points, the trio who advanced provided the encore performances.
But for the real twist, check out who advanced, contrary to what our commenters predicted...