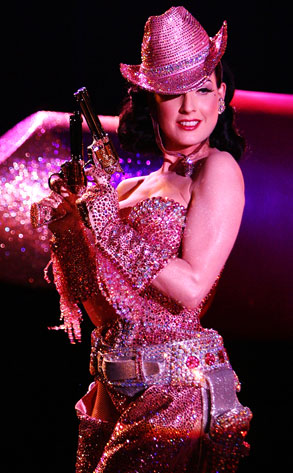 Kristian Dowling/Getty Images
Dita Von Teese is getting plenty of play, thank you very much!
Despite recently telling a British tabloid that she went celibate for awhile after splitting from her ex-husband, shock-rocker Marilyn Manson, Von Teese now admits she was only joking.
"All my friends [saw that] and were like, What?" the burlesque beauty told us last night at the Beverly Hills launch party for Amanda Eliasch's new book, Cloak & Dagger Butterfly. "I just thought it was funny to say at the time."
She added with a laugh, "I'm pretty sure it's safe for you to report that I've had sex by now."
Von Teese says she hasn't found someone special to settle down with just yet, so until then...