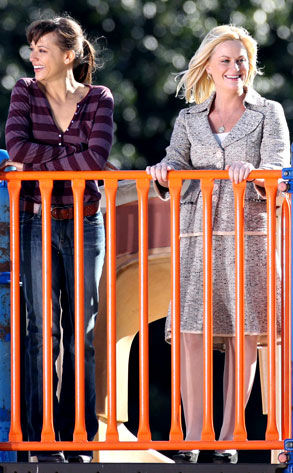 Fame Pictures
This just in from our spies over at Sunset Gower Studios in Hollywood: Amy Poehler's new NBC comedy, Parks and Recreation, has officially started filming today!
Why is this such good news?
Because the script rocks (yes, we've read it), and P&R (not to be confused with Y&R) looks to be the next NBC comedy that's made of 100 percent awesome, thanks to Poehler and the creative efforts of Office mastermind Greg Daniels and Mike Schur (Mose!).
We caught up with Amy herself to, well, mostly drool and gush over how much we love her new show. And she gave us this inside scoop on what Parks & Rec is about, plus we have sneak peeks for you…