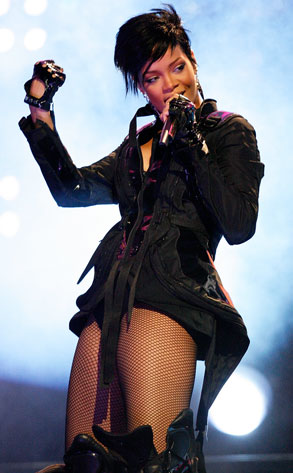 Kevin C. Cox/Getty Images for NFL
While this week's album sales were dominated by Grammy winners and big debuts by India.Arie and Lily Allen there was one subplot playing out further down the chart: Rihanna vs. Chris Brown.
In the wake of a Grammy day altercation that left her in the hospital and him under arrest, Rihanna was embraced by a clearly sympathetic public. Sales of her 2007 album, Good Girl Gone Bad, surged 33 percent, selling another 25,000 copies at No. 31.
Meanwhile, Brown's 2007 album, Exclusive, continued to see sluggish sales, failing to register among the Top 200.
Otherwise, Grammy winners and performers soared...