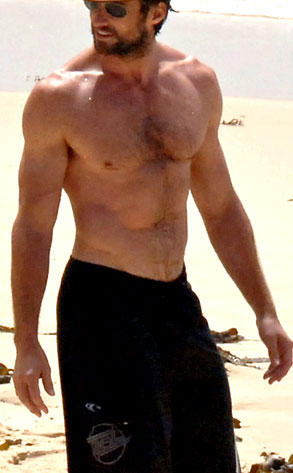 INCO/FAME Pictures
With presenters such as Zac Efron and Robert Pattinson leaked, this year's Oscars are obviously about getting a younger, sexier audience—wonder how far Academy producers will go?
To find out, I got on the horn with Larry Mark, the venerable producer of such hits as Jerry Maguire and Dreamgirls, who, along with Bill Condon, is responsible for the Oscars this year. I love Larry, he's a crafty cat who knows his way around stars who have what it takes to megaseduce.
So…if the theme's all about sexing up the Oscars, what about letting his host, Hugh Jackman, who also just happens to be People's Sexiest Man Alive (and whose naked, chiseled chest was the only reason to see that dog Australia) help out with that little chore?