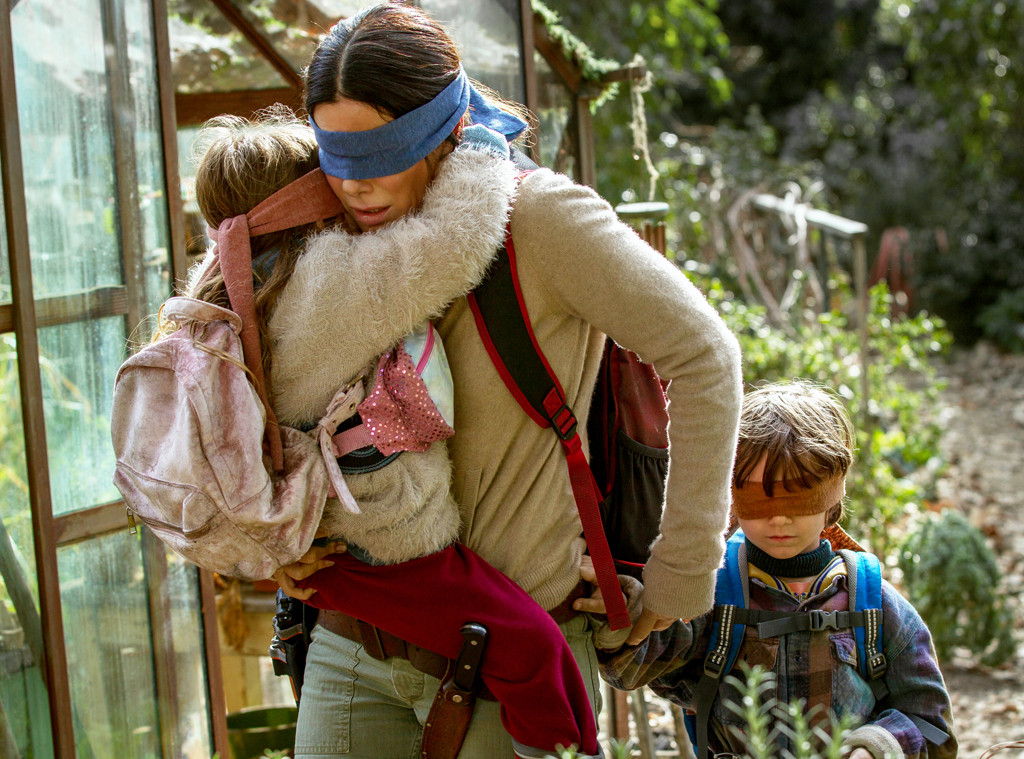 Netflix
Bird Box is a certified global hit, but you might not have realised just how Aussie it really is.
Although the terrifying Netflix film starring Sandra Bullock is set in Northern California, two of the principal human actors are actually Australian—and so are the titular avian heroes!
Major spoilers below, so read on at your own peril if you somehow haven't watched Bird Box.
First up: the birds.
The New York Times did some investigating and concluded that the birds Malorie rescues from the supermarket and transfers all the way down the river to safety are, in fact, a rare Australian breed of scarlet-chested parakeets.
Scarlet-chested parakeets are native to central South Australia and inland southern Western Australia. But if they can't be in the wild, they're much more suited to living in much bigger cages and aviaries than in tiny cardboard boxes. According to one bird expert the Times interviewed, they would have likely been dead long before they made it to their final safe haven at the School for the Blind.
"They surely wouldn't survive in a freezer," said Brianna Latino of the Bird Shop in Roseville, California.
Danielle Macdonald plays Olympia, the expectant mother who gives birth in the safe house before old mate Gary comes in and ruins everything. The role is a tragic one.
"I'm quite emotional in most of my scenes," the Sydney-raised star told People. "Getting in that mindset of crying all day, you tend to get a headache."
You might recognise the 27-year-old from her breakout role in indie hit Patti Cake$, or more recently as the star of Netflix film Dumplin' opposite Jennifer Aniston.
Up next, she'll tackle an American-Spanish fantasy film called Paradise Hills with Emma Roberts and Awkwafina.
Rachel Murray/Getty Images For Netflix
Living legend Jacki Weaver (above, hanging out with Boy and Girl) plays Cheryl, another one of the group of strangers thrown into the safe house to hide from the monsters we never see. The 71-year-old meets her demise in the same scene as Olympia, thanks to Gary prying her eyes open and forcing her to look at the creatures.
In real life, the Animal Kingdom and Silver Linings Playbook star is very alive and very busy.
In addition to recent roles in Widows and Secret City, the Sydneysider has at least five upcoming projects including a comedy with Diane Keaton and a James Franco-directed film with Will Ferrell and Megan Fox.