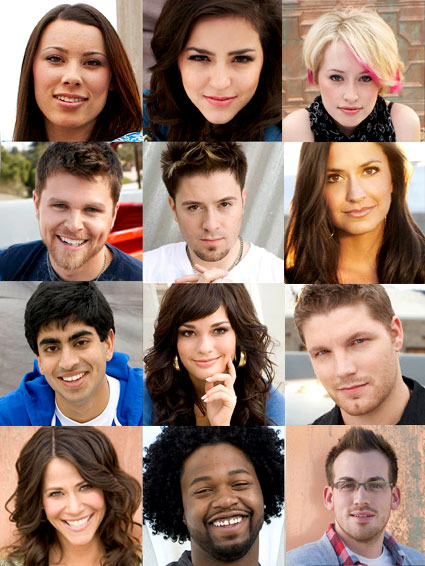 FOX
And the American Idol Ratings Advantage Goes to…: Casey Carlson, Michael Sarver, and Ann Marie Boskovich, the semifinalists who sang from 9-9:30 p.m., last night's show's most-watched half-hour (26 million, per Nielsen estimates) and its highest-rated among likely female voters age 12-34. Granted, Carlson and Boskovich might have benefited from more limited exposure.
Drawing the Short Straws: Bouncy Jackie Tohn, personality-challenged Ricky Braddy and potential frontrunner Alexis Grace, who drew the leadoff 8-8:30 p.m. slot, which per usual was the show's least-watched half-hour (23 million).
Bottom Line: Idol, which averaged a night-best 25.1 million from 8-10 p.m., was up a bit from last week (24.9 million) and was down a lot from last year (29 million), when, it should be noted, the show didn't face new episodes of NCIS (18.1 million) or the not-yet-born The Mentalist (18.3 million).
Etc.: The Biggest Loser (8.9 million) lost a little heft but was still solid; Law & Order: SVU (9.4 million) posted a Top 25-worthy rating in the 18-49 demo; Scrubs played dead (it offered up reruns).