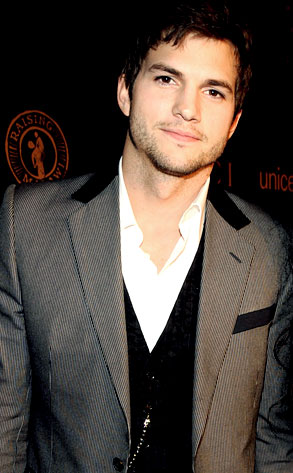 Kevin Mazur/Getty Images
• Looks like Ashton Kutcher is taking time out from Twittering about noisy neighbors to actually tackle a new project.
According to Variety, Kutcher is in final negotiations to star in Traded as an NFL quarterback who ends up swapping bodies with a 12-year-old geek and leans the vaule of humility and courage.
Meanwhile, in other Hollywood casting action...
• Owen Wilson and Paul Rudd are ready to do battle over Reese Witherspoon in an untitled romantic comedy from As Good As It Gets helmer James L. Brooks. The plot reportedly centers on a love triangle between a baseball pitcher (Wilson) and a businessman (Rudd) trying to win the love of Witherspoon's character. Cameras roll this summer.
• He's too legit to quit so A&E has signed up MC Hammer to star in Hammertime, a half-hour reality series set to debut later this year chronicling the former rap star's home life and his latest attempt at a comeback.