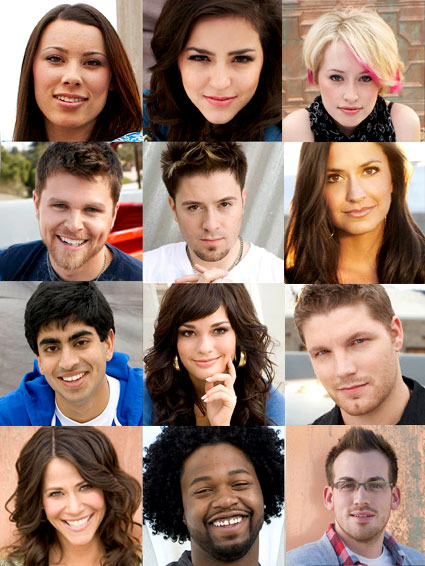 FOX
As always, some blossomed and some disappointed beyond belief as American Idol kicked off the viewers' choice portion of the competition.
Unfortunately for those who tanked, only three of the dozen hopefuls who tried out in front of America for the first time Tuesday get to automatically move into Idol's vaunted Top 12. (Same will go for the next two groups of 12 set to perform over the next two weeks, while the fourth-highest vote getter for each night will compete along with a few judges' picks in a Wild Card sing-off March 5 for entrée into the finals.)
With the ante upped (and with their families waiting in the wings with Ryan Seacrest so that they could immediately be cornered once the judges had spoken their piece) six guys and six girls either shined or managed to make the same mistake that has been plaguing Idol contestants since day one—bad song choice.
Here's a recap of what we heard tonight: