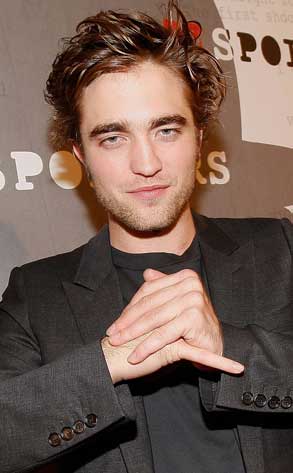 Chris Polk/Getty Images
Dear Ted:
I was just wondering if the Twilight cast actually gets along with Ashley Greene? She always seems to be left out at photo shoots and group events.
—Catherine
Dear Greene With Envy:
She sure seems high and mighty for a gal who had a couple of lines in the flick. Not to mention a tad bitter Kristen Stewart getting the lead. But yes, they screw around in the background about as much as any Hollywood movie cast—which, of course, is why everybody's nerves are so nasty.
Dear Ted:
My neighbor has been married to the same man for more than 20 years and has been beaten almost every day of those years. Yet, she remains loyal at his side. Don't be surprised if Rihanna gets back with Chris. I hope that doesn't happen, for her sake.
—Ellie
Dear Cryin' Shame:
Such is the sad reality for many of these cases. Just wonder if the fact that the public is in on it all will have any impact on R's decision.
Dear Ted:
Listen, I just want to know who Rob Pattinson is sexing up. I'm hearing Nikki Reed, but since he's been in London for, like, two months and she's been in the states, I see that as an impossibility. Plus, I think Nikki Reed starts rumors herself to gain attention. So, who is Rob doing? Is it female or male? Does he have no preference? Sometimes I get the feeling that he's asexual.
—Completely Curious