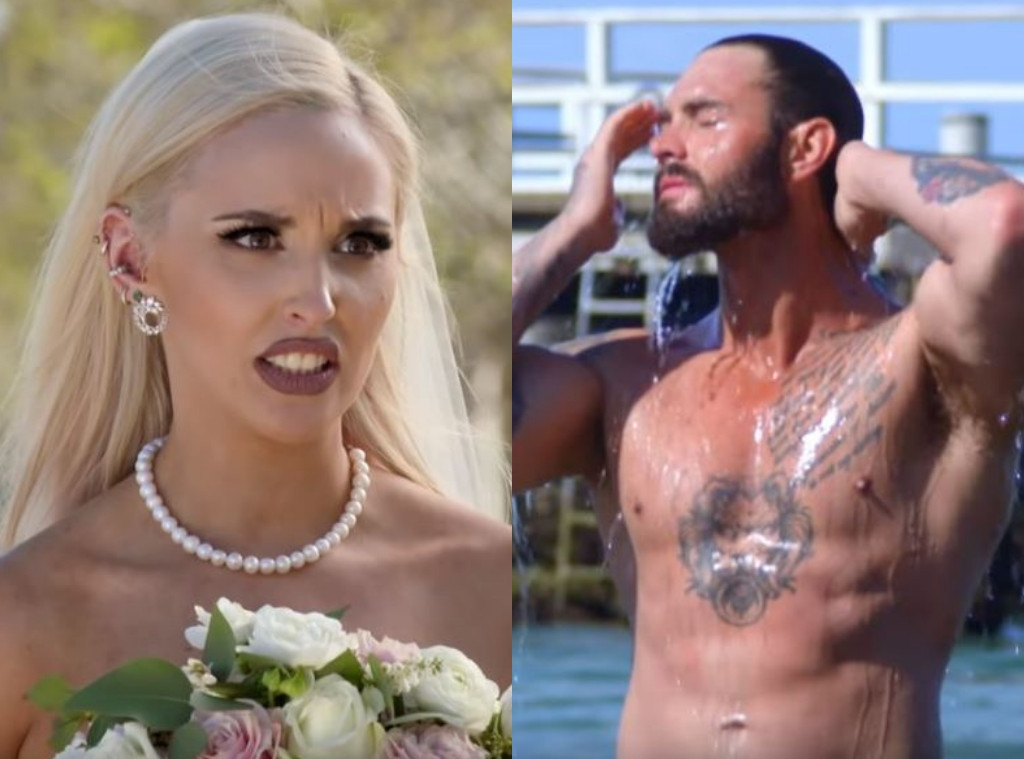 Nine
Married at First Australia is back—and so is the drama.
An explosive teaser trailer for season 6 promises that the "greatest search for love goes to an incredible new level" this year and teases plenty of tears, instant true love (yes, really) and possibly an epic wedding interruption by one of the participant's brothers.  
In the clip released by Nine, a bride's relative can be seen raising his hand at her wedding after the celebrant asks, "If anybody here objects, please speak now or forever hold your peace."
Scandal!
Nine has started rolling out the identities of the 20 singles taking part in the social experiment, which sees them paired up by experts and 'married' on the spot. 
The newest addition to the known lineup is an enthusiastic brunette who has some very strong feelings about getting married to a stranger.
When asked by a producer how she feels about her impending nuptials, the bride-to-be has a pretty perfect answer: "I feel, like, horny."
Next up, meet Elizabeth. The outspoken blonde knows her best qualities and isn't afraid to talk—at length—about them.  
"I'm an extremely confident person. People do gravitate towards me," she boasts in a teaser trailer. "When I walk into a room, I own it."
Elizabeth also believes her looks are a huge drawcard.
"I have strangers come up to me all the time and tell me how beautiful I am," she tells the camera. "Like, all the time. All the time."
Meanwhile, tattooed single Sam is also looking for love, but says his good looks have been working against him in his quest to find The One.
"I always feel judged for my appearance," he says in a trailer, accompanied by slow-motion shots of him working out shirtless. "They just see me and they don't want a bar of it. They're just like, 'nah'.
It will be difficult for this season of MAFS to top last year's partner-swapping drama (see: the Davina Rankin/Dean Wells/Tracey Jewel love triangle), plus the unforgettable rapping of DJ Visionz (AKA Wells). 
You can see if the drama stacks up when Married at First Sight returns to Nine on January 28.