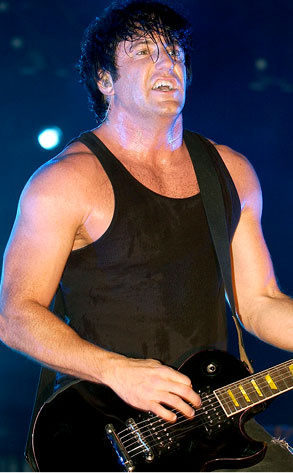 Vaughn Youtz/ZUMA Press
A good news/bad news day for Nine Inch Nails fans.
The good: Per a post on the NIN website, band mastermind Trent Reznor confirms they're heading out on a world tour with the reunited Jane's Addiction.
The bad: In the same post, Reznor says that after the tour, the band is going dark...and we don't mean thematically.
"In NIN world, 2009 marks the 20th anniversary of our first releases," writes Reznor. "I've been thinking for some time now it's time to make NIN disappear for a while."
Reznor also reveals that NIN and Jane's Addiction have been recording in the studio together, though he didn't say if these collaborative efforts would be released or performed on the tour.