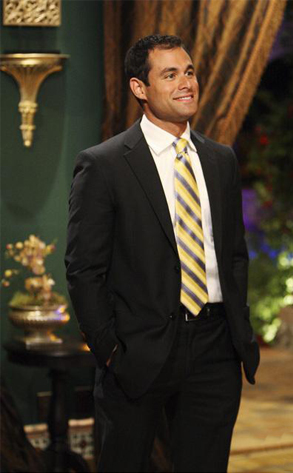 ABC/CRAIG SJODIN
Reality TV's Big Winner: The Bachelor. In the midst of its biggest season since spring 2004, the dating show on Monday night scored a new season high in viewers (12.5 million, per Nielsen estimates), and its biggest audience for a non-finale in more than five years.
About the Only People Immune to Jason Mesnick's Charms: Under-age dudes. Last night's episode pulled a paltry 1.0 rating among totally unimpressed males 12-17 who don't watch much TV anywhere, anyhow.
Reality TV's Big Eh: The Amazing Race's premiere.
Was It Bad? No. Judged against its Sunday competition, in fact, the performance was good. The Emmy-winner won its 8 p.m. time slot in total viewers (9.3 million) and 18-49-year-olds. Judged against its recent history, the performance was flat—down from both last fall's premiere (10 million) and last season's average (10.5 million).