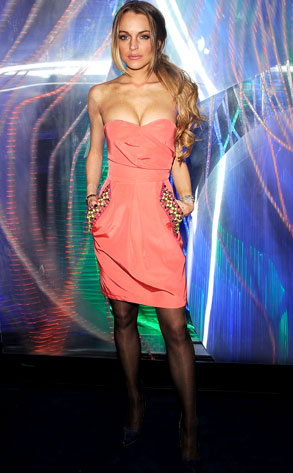 Gary Gershoff/ Getty Images
The buzz surrounding Jessica Simpson's size may be subsiding, but now it seems Lindsay Lohan has become one of the latest objects of scrutiny in the never-ending "damned if you gain, damned if you lose" media game.
Blogs have been buzzing about Linds' skinnier-than-usual frame while attending designer Matthew Williamson's New York store opening on Sunday, but the actress tells Us the weight loss is "not intentional" and attributes the drop to "working a lot," "stress" and "lack of sleep" due to travel.

"I eat," she insists. "I had my Big Mac yesterday from McDonald's. I eat just as much as I always have."
So what do you think? Is scarfing down the fast-food chain's signature sandwich obvious proof that Lindsay isn't attempting to shed pounds, or should she really have said yes when they asked her if she would like fries with that?