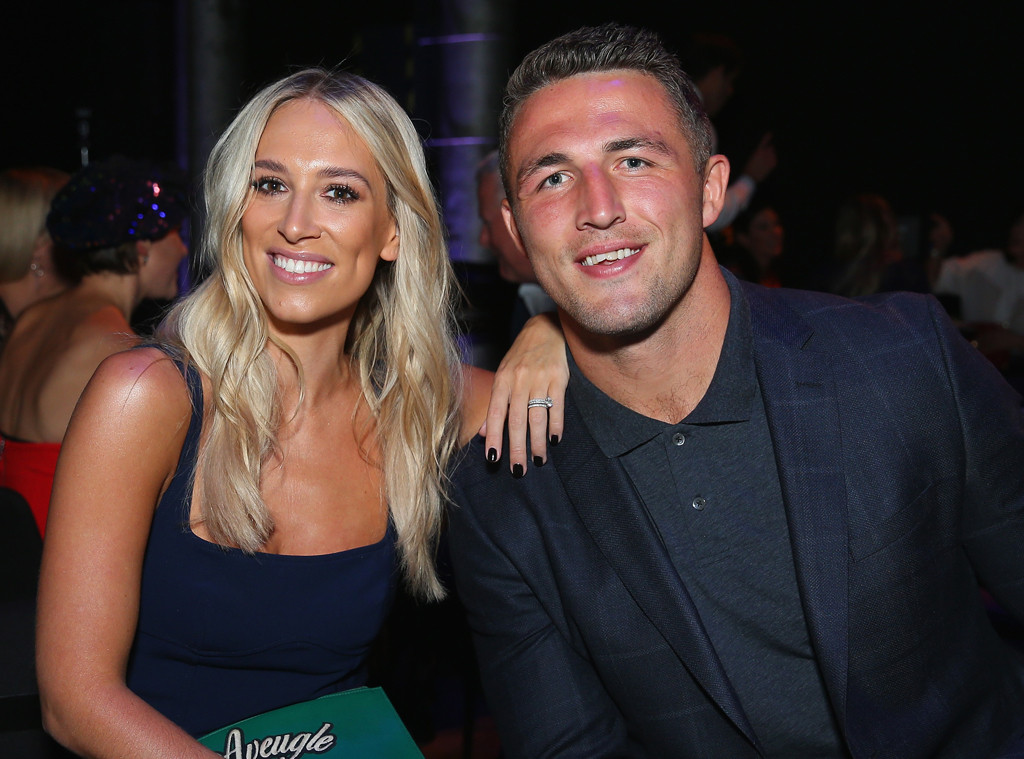 Don Arnold/WireImage
Sam Burgess and Phoebe Burgess have reportedly separated.
According to The Daily Telegraph, the NRL star and media personality split in December, soon after the birth of their second child, a boy named Billy, on Dec. 9.
The parents, who also share 23-month old daughter Poppy, are believed to have spent Christmas apart, and Sam was photographed carrying several bags out of the family home in Maroubra—and not wearing his wedding ring—on Jan. 2.
Phoebe's mother, sister and brother-in-law were also seen arriving at the house, and are reportedly staying with the former magazine journalist.
It's been a rocky year for the high-profile couple. In May, the Rabbitohs player, 30, was involved in a sexting scandal after a 23-year-old woman alleged team members had exposed themselves to her in a video chat. An investigation by the club eventually cleared the players of any actionable misconduct.
"What hurts me the most is seeing my wife upset about what's out there," Sam said in a September press conference. "I just want to protect my family in this whole thing…I'm fortunate that I've got a strong wife. I've got a wife who loves me. I've got great family. I've got great friends. Great support around me to help me through these allegations that have been made. It's been a tricky few days."
After Billy's Dec. 9 birth, Phoebe, 29, shared a photo with Sam and the newborn in the hospital, adding the hashtag "#FamilyOfFour".
Phoebe and Sam first met at a 2014 Avicii concert in Sydney, and soon after Phoebe moved to Sam's native England when he landed a new contract playing for a rugby union team in Bath. They became engaged in 2015 and married that December in the Southern Highlands, before returning to Sydney in 2016 when Sam resigned with the Rabbitohs. In January 2017, they welcomed their daughter, Poppy Alice.
"The moment he had a daughter, he had this amazing new appreciation for the other 50 per cent of the population," Phoebe told Stellar this May.
"He doesn't skirt his responsibilities as a father. He never takes off and goes out with the boys instead of being a dad. He always makes the right choice — which I've never bullied him to do! He's just a good man. And it's sexy."
Dec. 14 marked Sam's 30th birthday and Dec. 28 the pair's third wedding anniversary. Neither occasion was acknowledged on the couple's usually active Instagram accounts.
E! News has reached out to Sam and Phoebe's reps for comment.