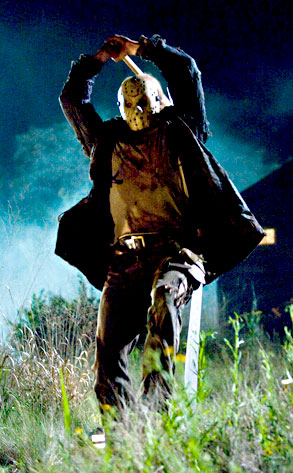 Warner Bros. Pictures
Friday the 13th promised a high body count. It delivered.
The franchise reboot has packed theaters like no other this President's Day weekend, scoring an estimated $42 2 million from Friday-Sunday. Final numbers and standings will be out tomorrow.
Elsewhere, Confessions of a Shopaholic ($15.4 million) looks to do no better than a fourth-place debut, while Joaquin Phoenix looks to finish off his movie career on a high note, the David Letterman, gum-chewing thing notwithstanding.
Drilling down into the numbers: