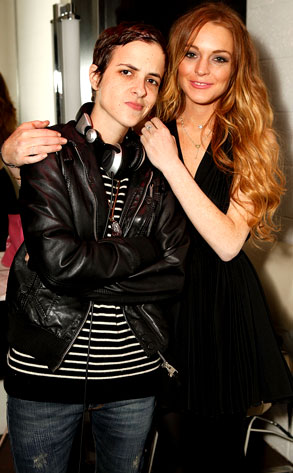 Jeff Vespa/Getty Images
The couple that stays together, plays together... or in Lindsay Lohan and Samantha Ronson's case, the couple that plays together, stays home sick together.
The actress and the DJ canceled a Valentine's Day gig in South Florida after doctors told them to stay put in New York, where they had supported Sam's twin sis, designer Charlotte Ronson, during Fashion Week last week.
"We really feel bad, and I work sick when I can, but unfortunately I couldn't drive to Miami, so I'm stuck in New York City with doctor's orders not to fly," Ronson tells People magazine. "Any reports otherwise are false and unfair."
Sam was scheduled to spin at Passions nightclub while Lindsay hosted the party. The club's marketing director said Ronson had the flu while another source said both girls had ear infections.
The gig has been rescheduled for March 7.