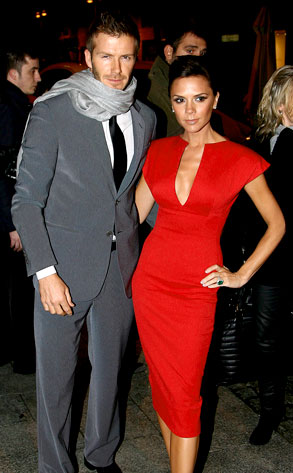 Luca Ghidoni/Getty Images
L.A. shutterbugs rejoice: Posh and Becks are coming home.
Soccer stud David Beckham is returning to the Los Angeles Galaxy (presumably with wife, Victoria Beckham, and their three sons in tow) for a third season when his three-month stint with AC Milan ends March 9.
Talks fell through on Friday to permanently transfer the hunky Brit to the Italian team, despite David publicly saying he wants the trade. The Galaxy rejected Milan's initial $6.4 million offer to buyout his contract but didn't receive a second offer by the Friday deadline.
The coach over at AC Milan is still hopeful but the team might want to consider upping the ante: Beckham came to Los Angeles in 2007 in a five-year deal reportedly worth $250 million.