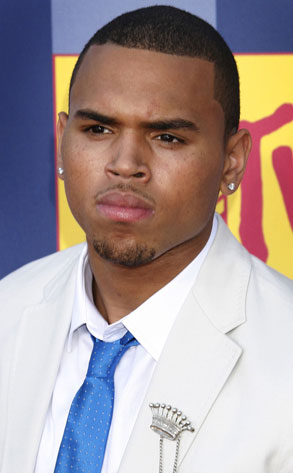 Jeffrey Mayer/Getty Images
A rendezvous with mom may have been first on Chris Brown's itinerary, but a heart-to-heart with dad apparently wasn't too far off.
"Just know that he's home," Brown's biological dad, Clinton Brown, who says he spoke to his son Thursday, told People. "He needed some time to get his thoughts together and regroup."
The 44-year-old corrections officer spoke to the magazine from outside his home in Tappahannock, Va., not far from where Brown's mother, Joyce Hawkins, lives.
E! News learned yesterday that after spending a night at Las Vegas' Hard Rock Hotel and Casino with friends, Brown had left to go see his mother. The 19-year-old was booked Sunday by Los Angeles police on suspicion of making criminal threats and is being investigated for allegedly beating up on girlfriend Rihanna.
While the details of what exactly went down between the chart-topping duo have been relegated to hearsay, Clinton Brown says that his boy is "very remorseful."
"He's very concerned about the situation and he wants to make sure that [Rihanna is] okay. This is unfortunate—this stumble, this situation. Hopefully, he will get past it. We all have our shortcomings. We all trip."