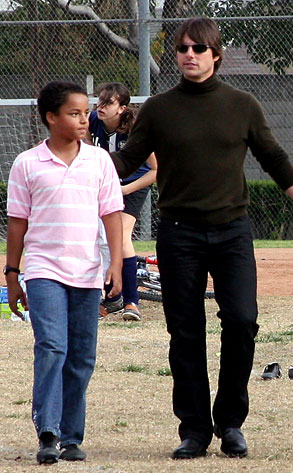 FAME Pictures
It's a very risky business, after all.
It seems the casting of Tom Cruise's son, Connor, in the upcoming Will Smith movie Seven Pounds was even a surprise to costar Rosario Dawson—that is, until a certain Hollywood top gun showed up one day.
The actress tells E! News that while the story about Connor's involvement in the flick just went public a few days ago, she's known for quite some time, and recalls how she first found out.
"I think it's actually really funny. During rehearsals, Tom walks in, and I'm like, OK, I guess they're just having a visit," says Dawson.