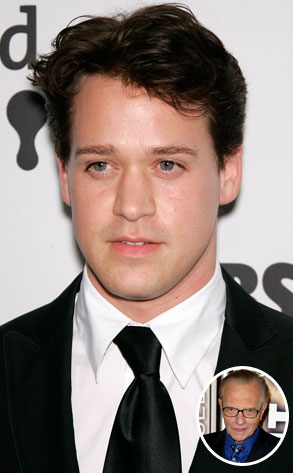 ZUMAPress.com, Jerod Harris/ZUMAPress.com
Silence will be golden tomorrow for T.R. Knight.
The openly gay Grey's Anatomy star has just signed on to participate in the National Day of Silence ceremony at the Miguel Contreras Learning Complex in Los Angeles.
Sponsored by the Gay, Lesbian and Straight Education Network (GLSEN) to help combat bullying and harassment of gays in schools, the day is marked by students across the country taking vows of silence during the day.
This year's 12th annual programming—most of which takes place on Friday—is dedicated to Lawrence "Larry" King, a 15-year-old California boy who was shot to death in February by a fellow student, allegedly because King was gay.
I can also exclusively tell you that talk-show host Larry King is getting involved, too.