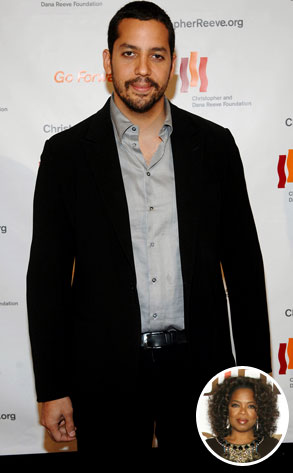 Larry Busacca/WireImage.com, Jeffrey Mayer/WireImage.com
If those attending The Oprah Winfrey Show next Wednesday are holding their breath in hopes of getting a bunch of Miss O's favorite things, they'll have to settle for a guy holding his breath.
Yes, David Blaine will (yawn) once again try to break the Guinness record for underwater breath holding during a live appearance on the talk-show queen's program April 30.
As you may recall, the last time the so-called endurance artist tried but failed to pull off this stunt, he had just finished living under water for seven and a half days.
Hmmm, it should be interesting to see how well he does in the face of Oprah's disappointed disciples when they realize they're not going home with a new car.