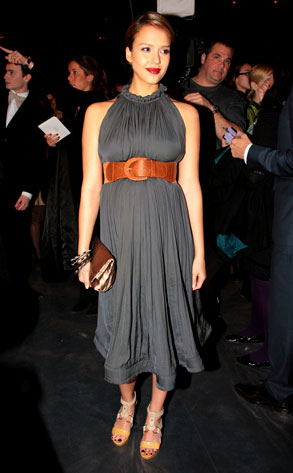 Gamma/Eyedea/ZUMA Press
Preggers Jessica Alba got to practice her mama skills today.
I just got word that Alba was at the Juicy Couture boutique in Beverly Hills about an hour ago helping a young girl from the Kids Wish Network pick out some new clothes.
"They went through all the clothes, and Jessica was just really engaging, like, 'Oh this looks really good on you!' " a source reports.