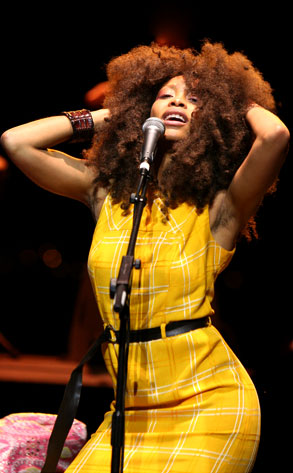 Monica Morgan/WireImage.com
This could be a tough sell for some fellas (OK, make that all of 'em).
In a new interview with Blender magazine, Erykah Badu reveals that when it comes to lovemaking, the R&B songstress has a list of strict rules that need to be followed.
"I'm such an organized person that it takes all the fun out of spontaneous sex. It has to be organized the way I want: the clothes have to be folded up neatly, my own music has to be playing. It just adds to the whole show—it's all about me, it's my show."
As if guys don't have enough pressure when it comes to knockin' boots. Now they have to try and make it about the other person, too? Great.