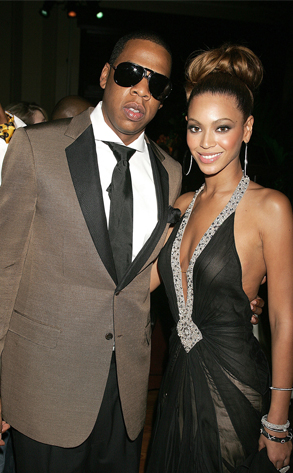 Jeffrey Mayer/WireImage.com
The question of did they or didn't they has finally been answered: On April 4, Beyoncé and Jay-Z most certainly did.
While the newlyweds have yet to confirm or deny—or make any comment whatsoever on—their marital status, E! News has confirmed the superstar duo quietly filed their signed wedding license in Scarsdale, N.Y., Friday afternoon.
"Yes, we did receive it back," Scarsdale Town Clerk Donna Conkling said. "We do have public information on our marriage applicants, and that's one of the things we can confirm."
The license, which arrived at Scarsdale Town Hall in the mail, confirms what we reported on the happy day: namely, that Shawn Carter made Beyoncé Knowles his missus.