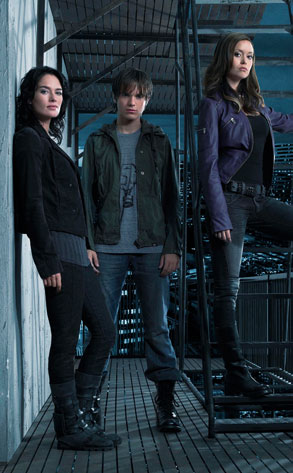 Jill Greenberg/FOX
It's official: She'll be back.
Fox has given the greenlight to a second season of Terminator: The Sarah Connor Chronicles, picking up a 13-episode order for the 2008-09 TV season.
Joining the cast as a series regular is none other than Brian Austin Green, who appeared as a guest star during the show's first season.
Sadly for West Bev die-hards, Green's new gig likely means we can effectively count Donna Martin's better half out of the running to return to the CW's in-the-works Beverly Hills, 90210 update.
Oh David Silver, we hardly knew ye.