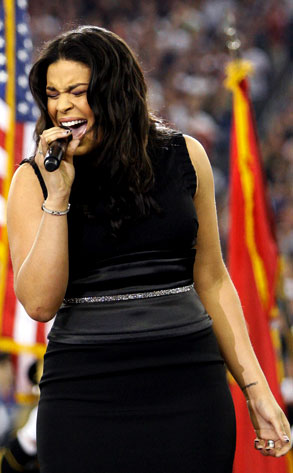 AP Photo/David J. Phillip
Since winning last year's American Idol, Jordin Sparks has been performing non-stop. Which, as it turns out, wasn't such a great idea.
Sparks is being forced to sit out the opening dates of Alicia Keys' North American tour due to what was described as an acute vocal cord hemorrhage condition.
"Jordin Sparks is on vocal rest and is expected to make a full and complete recovery," a spokesman for the Zomba Label Group, Sparks' recording home, said in a statement Monday. "She looks forward to joining Alicia Keys on tour in May."
The label did not know when exactly Sparks would be back on the road. The tour, which kicked off last Saturday in Virginia, runs through July. Sparks was scheduled to be Keys' opening act.