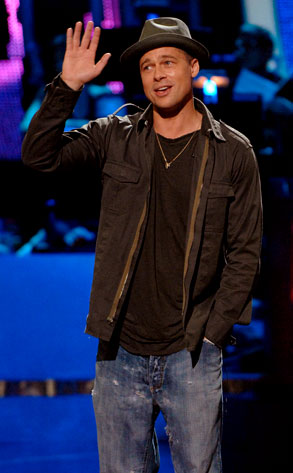 Ray Mickshaw / FOX
Brad Pitt and Angelina Jolie didn't get hitched on Saturday.
Despite reports that they were tying the knot in New Orleans, the Hollywood power couple apparently wasn't even in the Big Easy this weekend.
So if he's not getting married, what is Pitt up to? I'm told the star will be at the Kodak Theatre in Hollywood Sunday to appear on American Idol's big charity fundraising event, Idol Gives Back.
A portion of Idol Gives Back will shoot on Sunday to air three days later during the live broadcast April 9.
No word yet if Jolie will also be on hand.
I'm told Pitt also taped a segment for the show on location in New Orleans about his Make It Right foundation, which builds affordable green housing for victims of Hurricane Katrina.
Idol Gives Back distributes donations to several charities around the country. Its debut last year raised more $76 million.