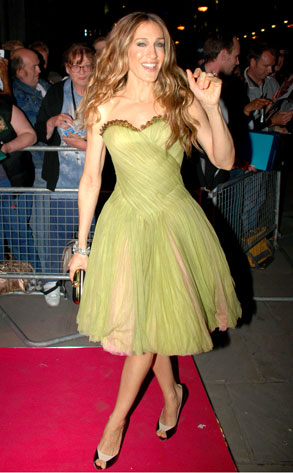 Flynetonline.com
Sarah Jessica Parker jetted to England a couple of days ago for the start of an almost two-week European tour in support of Sex and the City through London, Berlin and Paris.
But before you think how Carrie Bradshaw it all sounds, you should know she doesn't like being away from hubby Matthew Broderick and 5-year-old son James Wilkie for too long.
So she has a plan to keep in touch with her little man. "I speak to him probably three times a day, and we have a whole system of staying in touch," Parker told me over the phone from London. "And Matthew is, I must say, brilliantly handling things. I'm so impressed!"
Sweet, no? So then let's get to the Sex, shall we? Read on for my exclusive one-on-one with SJP. We talk about Mr. Big, her favorite SATC episode and why her son won't be watching the hit HBO series for many more years to come...