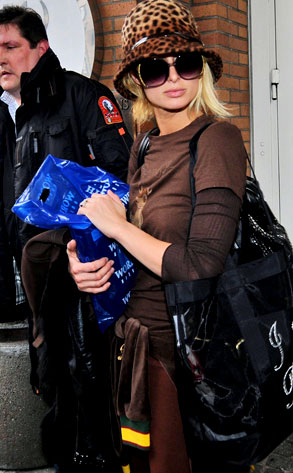 Reflex, PacificCoastNews.com
British fashion designer Alexander McQueen has a dramatic new marketing strategy for his new Melrose Avenue store: Alienate perhaps the largest single consumer of retail goods in the greater Los Angeles area.
That's right, he dissed Paris Hilton.
"If she comes past the shop, hopefully she'll just keep walking," McQueen told the Los Angeles Times. "I don't really covet that sort of thing."
We understand. He's a serious designer who probably doesn't want for his work to get associated with tabloid figures.
So, um, who's the entertainment for the big opening?
Amy Winehouse was his first choice. "But she's having visa problems," McQueen said.
Good luck keeping out of the tabloids, Mr. McQueen.
—Via Us Weekly