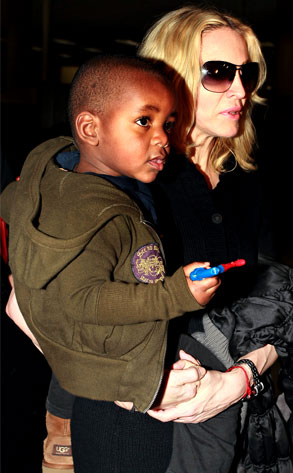 FAME PICTURES
Maybe capriciousness is just part of Madonna's latest reinvention.
After twice petitioning Malawi's Lilongwe High Court to postpone the final hearing in her adoption of David Banda because of conflicts with promotion of her new album, an attorney for the Material Mama has announced that Madonna has formally bailed on the proceedings and will not show up for Thursday's court session.
To be fair, the pop superstar and hubby Guy Ritchie have never been required to attend the hearing, at which their adoption of the 2-year-old is expected to be formally approved, but had previously—via never-ending requests for delays—indicated that she would be present for the final ruling.
"We are going to court on Thursday, but Madonna will not be there, because she is not coming," attorney Alan Chinula told Reuters, bringing circular logic to all new heights.