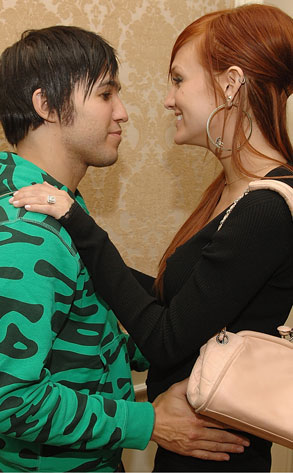 Jamie McCarthy/WireImage.com
Having trouble understanding what Ashlee Simpson and Pete Wentz see in each other? This won't help.

The betrothed couple blabbered about their beginnings on L.A. radio station STAR 98.7 FM this morning, with Wentz complaining that Ashlee kept him "in the friend zone" for a full year.

Ashlee so completely didn't notice Pete that, after they had already met, he had to email her a photo of him to jog her memory. (Guess she wasn't a Fall Out Boy fan back then.)

But things apparently took off quickly after that: "The first time we hung out she flashed me," Pete says.

"I lifted my dress over my head for him," Ashlee says. "So it was love at first sight."

And we bet he's been wearing her panties ever since.