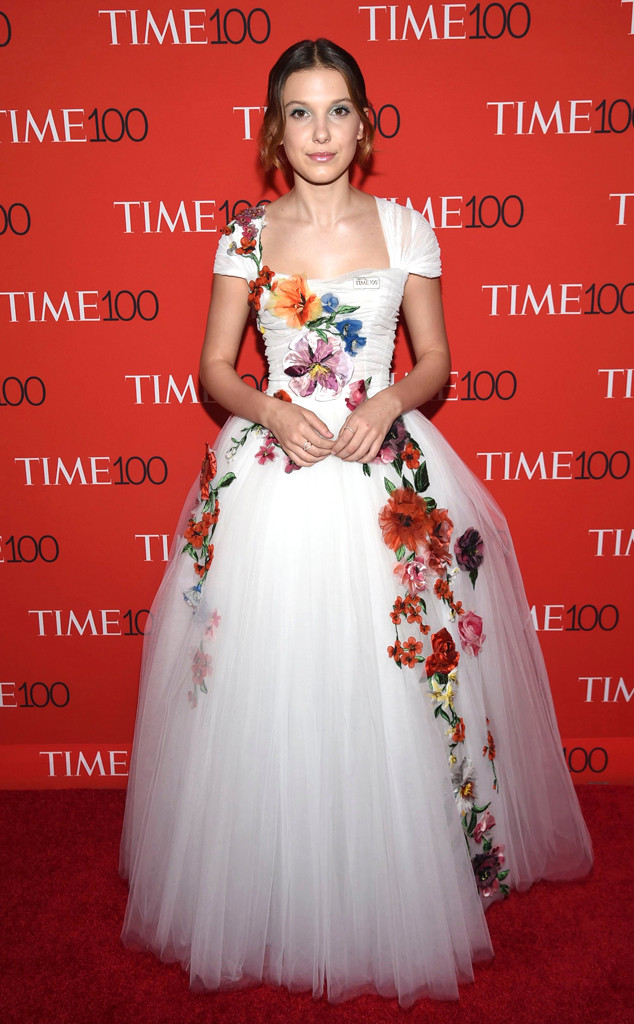 Evan Agostini/Invision/AP/REX/Shutterstock
¿Por qué no nos sorprende?
Millie Bobby Brown ha dado pasos inesperados en su carrera como estrella juvenil. Su paso por Stranger Things fue apenas la primera fase de una carrera que promete consolidarse en grande en Hollywood. Además de la tercera temporada de la serie, 2019 también le dará a Millie la oportunidad de incursionar en el cine con Godzilla: King of the Monsters.
En cerca de dos años de una constante presencia en la pantalla, premiaciones y en el mundo de la moda, la actriz de 14 años se tomó una pausa para conversar con W Magazine y hacer varias confesiones, como que Drake es un buen amigo y que aquella foto junto a él que le dio la vuelta al mundo se originó gracias a una invitación hecha por el rapero.
"Me invitó a su concierto, y ahora hablamos todo el tiempo. Le pido consejos"... Vaya, vaya.
También que jamás podría ser una rebelde, no está en su naturaleza.
"Puedo ser rebelde, pero no mucho. Mis papás nunca me castigaron. Soy una buena niña. Pero creo en eso de hacer ruido, mucho ruido".
Algo que ha muchos ha llamado la atención, es que Millie tiene un modelo a seguir. La actriz confesó que su girl crush es Paris Jackson... ¿Por qué no nos sorprende?
"Tiene mucho estilo. Es como una hermana para mí. Y además toca el piano!".
Recordemos que Paris y Millie protagonizaron el videoclip de I Dare You de The xx, así como la nueva campaña de Calvin Klein.
La entrevista completa en W Magazine.