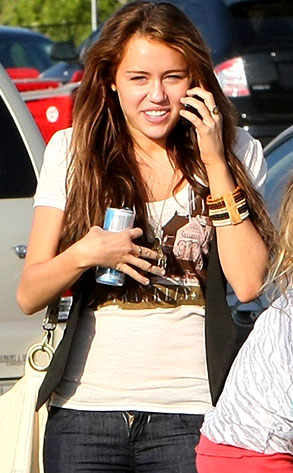 Stefan/Aguilar/INFDaily.com
Before she was a green-bra-flashing, nude-back modeling symbol of all that is wrong with America, Miley Cyrus was a singer. And now she's got a new song!
If you can properly download the plug-ins for this site, you (a) will be able to hear "7 Things" and (b) will prove yourselves to be smarter than us (not a terribly difficult feat, so don't gloat).

Judging by the lyrics, Miley got her heart hurt pretty bad—but can't wait to go back for more:
"And the seventh thing I hate the most that you do / You make me love you."

Aw, Miley. Who is this jerk? Meet us for an Ice Blended, and we'll chat...