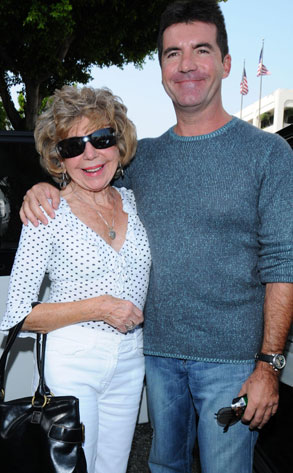 Anthony Monterotti, PacificCoastNews.com
Judging by his personality, we suspected Simon Cowell was hatched in an alligator nest. But now that we see that his mom is obviously a sweetheart, it's clear Simon honed his reptilian chops in the music industry. Flee the dark side, Simon, and hug your mom more often!

For more snaps of the stars and moms, check out our Mother's Day gallery.