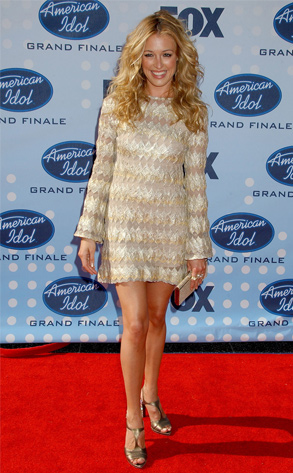 Gregg DeGuire/WireImage.com
It's baaack! And it's about flippin' time! So You Think You Can Dance (SYTYCD to those of us who are old friends) returns tonight, and not a moment too soon. (Where has all the good TV gone?)
If you have never watched SYTYCD or if you think you aren't a dance-show kind of person, I urge you to give it a shot. This is outstanding television! Never seen it? Need some encouragement? Read on to find out why you must watch!
Five Reasons to Watch So You Think You Can Dance
1. Talent: Even the best Dancing With the Stars amateurs (and hell, some of the pros) have nothing on these kids. The So You Think You Can Dance contestants will make you weep they're so good. Outside of Project Runway and, you know, Idol, I don't think any other reality talent show on TV has such legitimately top-drawer talent in play.
2. Trials and Troubles: You want character-based drama? Tune in to SYTYCD for that, in the form of stoic Eastern European ballroom dancers learning how to pop and lock, hip-hop studs figuring out the foxtrot, and classically trained ballerinas getting humped on stage by their partners. It's gold, people, I'm telling you.
3. Cat Deeley: You Brits out there know her well, as she's been all over U.K. TV for 10 years, give or take, but you 'murricans might not be familiar with her general awesomeness. A mother hen to all her little dancer chicks, not to mention a smooth and smart host in the vein of Ryan Seacrest himself, Cat keeps the show centered and grounded when judges Nigel Lythgoe and Mary Murphy are flying off the handle, and she's certainly the warmest and sweetest personality on the show at any given time. All respect to crunchy-granola genius choreographer Mia Michaels, of course.
4. Mormon Mafia: Gotta love those LDS swing kids. According to Cat Deeley, Utah is America's current world capital of dance, and certainly past SYTYCD stars like Benji, Lacey, Heidi and Allison would make the case that expelling all that sexual energy though dance is a great way to keep the kids celibate and the dance floor jumpin'. In other dance dynasty news, what are the chances that Denise Wall has another kid? Because after Travis Wall and Danny Tidwell, I'd love to see more from that clan!
5. Nigel: Love him or hate him, SYTYCD's imperious dance master knows how to produce a damn fine television show. Now, click in to see some of his handiwork, in the form of a few of the best dances heretofore, and then pick your favorite season ever in the poll! (The correct answer is season two, but I'll let you make your own call...)
Last but not least, tune in to the So You Think You Can Dance season premiere tonight on Fox at 8!