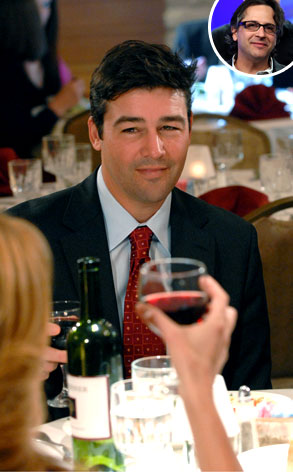 Bill Records/NBC, Chris Haston/NBC
Just wanted to let you know—because we here at WWK are hanging on every teeny little quiver of movement regarding Friday Night Lights—that we've just heard back from FNL's big boss man himself, Jason Katims.
For you who missed it, we reported last night that although nothing is official yet, a tentative agreement has been reached with NBC and DirecTV to do a dual-platform season three of Friday Night Lights—allowing it to live on in the fall.
Though we'd originally heard much season-three optimism trickling out of Katims' posse (did that sound dirty or was it just me?), Mr. Katims just contacted us to share with us the following statement on the current status of FNL:
"We remain optimistic about the future of the series and appreciate the overwhelming fan support, but it is too premature to comment on the status of any negotiations."
Clear eyes. Full hearts. Can't lose. And I suppose a little patience doesn't hurt either. Hmph.
Stay tuned.
P.S.: Don't you love how our photo above makes it look as though Jason Katims is in Kyle Chandler's thought bubble? See, everyone is thinking of him and wishing him good FNL-saving mojo! It'd be so great if you'd do the same.
P.P.S.: As a special treat in honor of Friday Nights Lights generally being supercalifragilisticexpialidocious, I bring you some Taylor Kitsch (and Connie Britton) awesomeness from the recent Academy of Television Arts & Sciences event for the show. Enjoy!