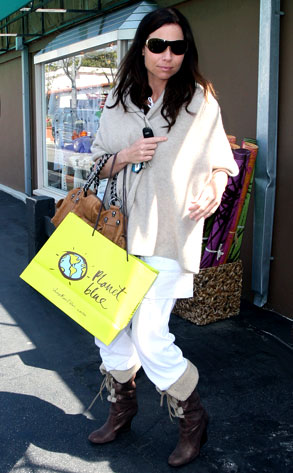 INFDaily.com
Six-months pregnant Minnie Driver is dropping hints about the father of her unborn child—but we're still at a loss as to who it might be. Gee, wonder why.
During an interview Thursday with The Independent over in the U.K., where she's promoting her sophomore album, Seastories, Minnie gave such vague clues as: he's English, he's "sort of in the same business," and he's not, despite the rumors, San Francisco musician Craig Zolezzi.
Well, that narrows it down.
So who do you all think it is? Let us know by leaving your guesses in the comments section below...