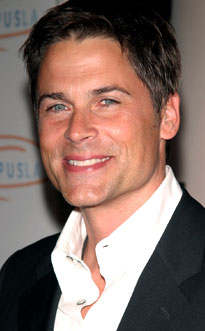 Michael Papo/ZUMAPress.com
Justice may not yet be served, but the nanny has been.
While it's no surprise that Laura Boyce, one of two nannies trading lawsuits with former employer Rob Lowe, was formally served with papers from the actor and his missus, Sheryl, it is surprising where exactly the service was carried out.
E! News has confirmed that Boyce was served with the paperwork April 30 at 4:50 p.m. at the Calabasas, Calif., home of Shanna Moakler.
The former Miss USA was previously married to rocker Travis Barker, and Boyce served as the duo's nanny on their ill-fated MTV reality series, Meet the Barkers. Last week Moakler spoke out in defense of Boyce, saying they've been friends for 10 years: "I completely stand by her."
The Lowes filed suit last month accusing Boyce and two other employees, including fellow former nanny Jessica Gibson, of blackmail. Boyce and Gibson have both countersued, alleging sexual harassment and enlisting the legal aid of camera-friendly litigator Gloria Allred.